Changsha Letters 2017
Changsha Letters I-VII: Series of lithographs based upon real and fictitious Chinese characters, printed from stone and photoplates that were exposed with drawings made on True Grain Film. Each print was produced in an edition of 16 (4 each on Rives Tan, Rives Cream, Rives Grey and Somerset Satin White.
Rivers of Gold: Four-run lithograph printed from stone and photoplate - produced in two editions for the Rivers of Gold Portfolio Exchange 2018 (New Zealand Print Council, Brisbane, Melbourne, Aberystwyth) curated by Judy Macklin
Changsha Letters I-III: Three prints that were made in Changsha - initially as digital posters for banner display at The Language of Motif Exhibition, Changsha Normal University in April 2017. The first two of these were printed as screenprints in editions of 40, printed by the Master Printer at The Xiaoxiang International Print Centre, Changsha Normal University.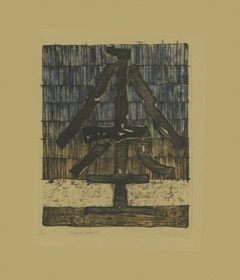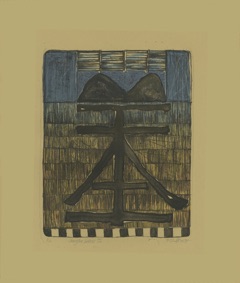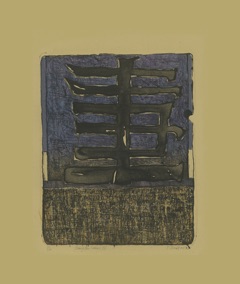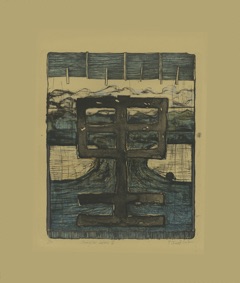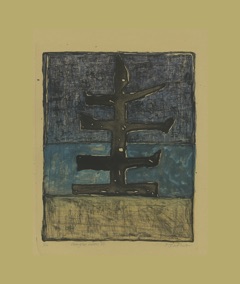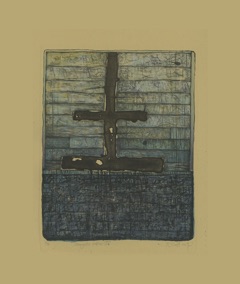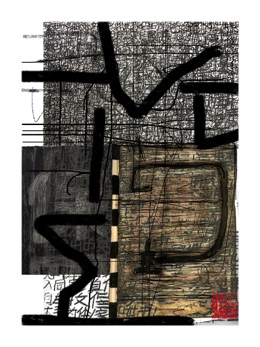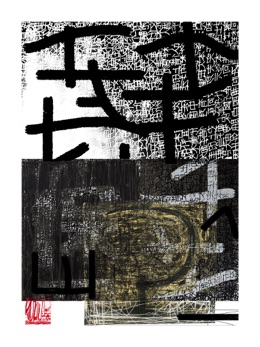 Changsha Letters VII
Lithograph
300mm x 245mm (Paper 450mm x 380mm)
2017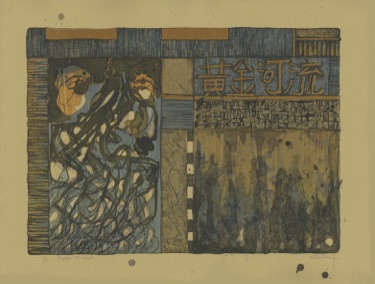 Rivers of Gold
Lithograph
300mm x 420mm (Paper 380mm x 500mm)
2017
Changsha Letters V
Lithograph
300mm x 245mm (Paper 450mm x 380mm)
2017
Changsha Letters VI
Lithograph
300mm x 245mm (Paper 450mm x 380mm)
2017
Changsha Letters IV
Lithograph
300mm x 245mm (Paper 450mm x 380mm)
2017
Changsha Letters I
Lithograph
300mm x 245mm (Paper 450mm x 380mm)
2017
Changsha Letters II
Lithograph
300mm x 245mm (Paper 450mm x 380mm)
2017
Changsha Letters III
Lithograph
300mm x 245mm (Paper 450mm x 380mm)
2017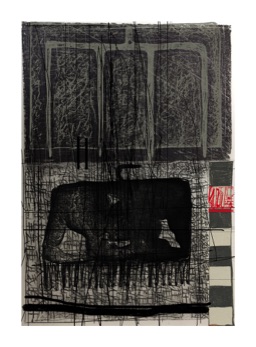 Changsha Letters I
Screenprint (Digital)
630mm x 450mm (Paper 770mm x 700mm)
2017
Changsha Letters II
Screenprint (Digital)
630mm x 450mm (Paper 770mm x 700mm)
2017
Changsha Letters III
(Digital)
630mm x 450mm (Paper 770mm x 700mm)
2017