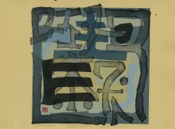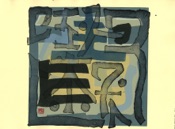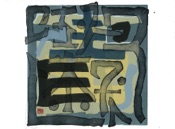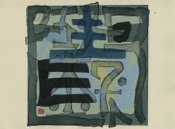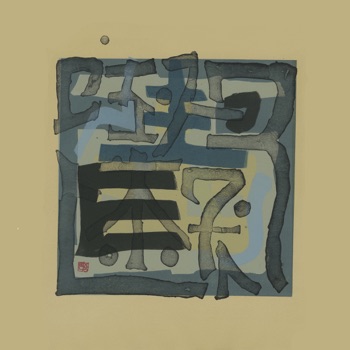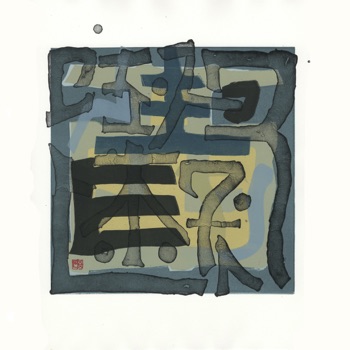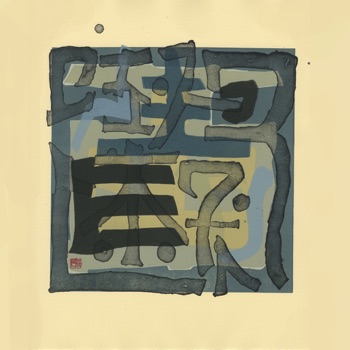 Character Building Prints 2017 - 2018
Inspired by interest in learning Mandarin, these prints have been composed using a number of cut Japanese vinyl shapes and tusche wash printed from stone. The cut shapes, which are based upon both fictitious and existing 'radicals', graphical components, elements- vertical, horizontal and cursive strokes, are used to construct more complex characters that have ambiguous meaning or no defined meaning in Chinese.
Printed in four - five runs, the prints exist in four distinct 'editions' or formats.
Character Building 1: Edition of 15 printed on Somerset Satin White 280mm x 380mm.
The print was produced for the Print Rebels Portfolio Project curated by the Royal Society of Painter Printmakers in 2017 to accompany the major exhibition Print Rebels: Haden, Palmer, Whistler and the Origins of the RE that will show at the Bankside Gallery in 2018.
Participating artists for this project were required to make a print in response to an artist (or print) from the RE Diploma Collection. For this print I selected the print 'Basic Vocabulary: Tea Pot' by David Barker 1994.
'David Barker opened my eyes to the world of printmaking, taught me how to teach and inspired a lifelong interest in China and Chinese'
Character Building 2: Edition of 8 printed on Somerset Satin White, Rives Grey, Rives Cream and Rives Tan
Paper size: 280mm x 380mm
Character Building 3: Edition of 8 printed on Somerset Satin White, Rives Grey, Rives Cream and Rives Tan
Paper size: 380mm x 380mm
Character Building 4: Series of 4 printed on Somerset Satin White, Rives Grey, Rives Cream and Rives Tan
Paper size: 380mm x 380mm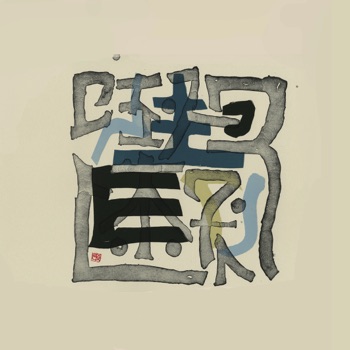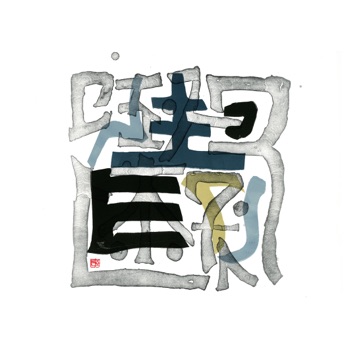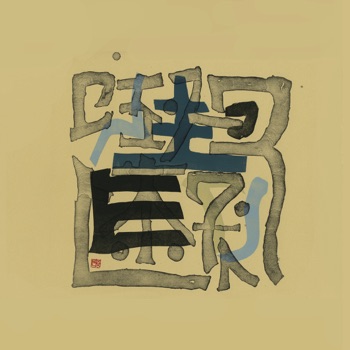 Character Building 4: I-IV
Vinyl Cut and Lithography
255mm x 255mm (Paper 380mm x 380mm)
2018
Character Building 3: I-IV
Vinyl Cut and Lithography
255mm x 255mm (Paper 380mm x 380mm)
2018
Character Building 2: I-IV
Vinyl Cut and Lithography
255mm x 255mm (Paper 280mm x 380mm)
2018